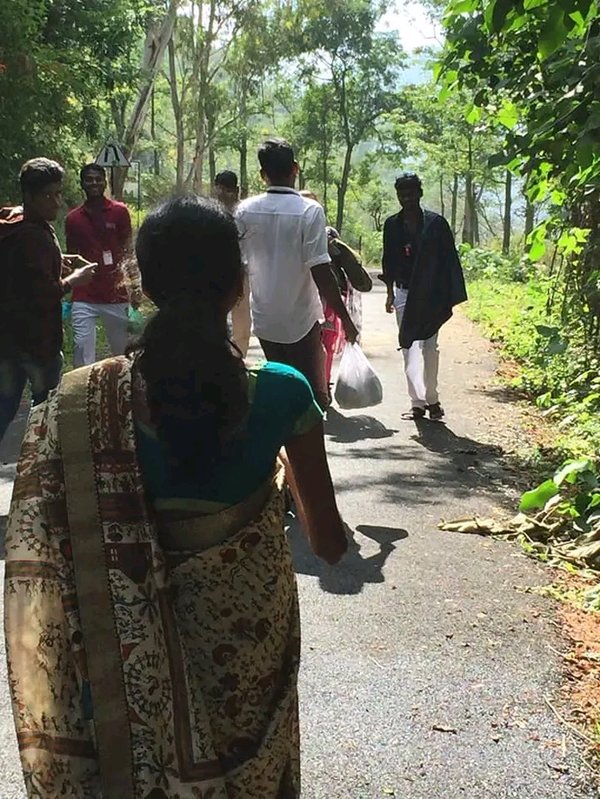 Changing Environments
They say we should not judge a book by its cover. Before I began Ashwin Prabhu's book, I had assumed there would be some methods and techniques for teaching in a systematic manner… but to my surprise, the book doesn't follow a systematic format through the pages. I love the way the book is designed. I love that I see the hands of a child in it.
The book, with green highlights in the text, suggests how we might understand the self and learn in an environment beneficial for teachers and students. I visited KFI's The School in Adyar on a study visit during my Bachelor's in Philosophy at the Madras Christian College. The schools I know are not like the ones the author writes about. More than green, schools emphasize infrastructure and 'smart classes'. It leads to a lack of interest in the individual and their self-confidence.
I am a guest lecturer at a Government College, which is a highly challenging experience. I don't have the privilege or freedom to implement the ideas in the book, but I hope to create a positive environment for students by spending my time and energy. For instance, Ashwin Prabhu speaks of connecting ideas through discussions with students and community work. Social work too is full of community-oriented matters and involves people and human touch. We cannot know people unless we spend time with them. Rural camp is a great example: we take our students to a village for 8 days where they observe, experience, and engage in people's lived conditions.
In government colleges, we face challenges of hierarchy and accountability. A Social Work programme needs to engage students for the whole day. This can be done by giving them leadership roles in student forums, having them brainstorm and plan programmes for students on campus and the community they work in, do fieldwork, conduct rural camps, go on study tours, make medical visits or visit tribal communities, besides regular academic work like dissertations, viva and evaluations. In this regard, I found the activities suggested in the book useful. It will enable me to deepen my discussions with students. Travelling with students enables deep discussions where they share their ideas about their personal lives and society. I find that I learn and unlearn through my students; they expose me to new sides of life!
Second, our college is situated in the heart of the slum; many students come from poor backgrounds. How do we ensure a college atmosphere and environment that is different from their locality and will encourage them to study? We give students the space and a phased learning environment to understand and feel confident in their environment through the Social Skill Experimental Lab (SSEL). It is a ten-day practical exercise, where students engage in exercises to understand themselves better, develop communication skills, participate in group interactions and interpersonal activities. Each session is led by a different resource person. At the end of each day, they are given innovative assignments. They could write an essay on a person they admire. Or, students might visit a nearby community, or meet and speak with someone in a vulnerable situation – a homeless person, perhaps. The next day, they are required to reflect on their interaction at the workshop.
Such activities encourage students to mingle with students in the new environment. They get to know each other through icebreakers, and it fosters understanding between them and the confidence to study and work in any environment.
***
Sakthi teaches at a Government college in Chennai.
18 July 2022